Hi all!
Now that the 1.17 map is available for download, I want to share the Salo Scavenger Hunt minigame I have been working on the old map.
To reach Salo, you should TP (or fly) to -56.817 / -15.986 (or -7160 / -2008 Nether). You will find a book there at the shore of Salo, looking something like this: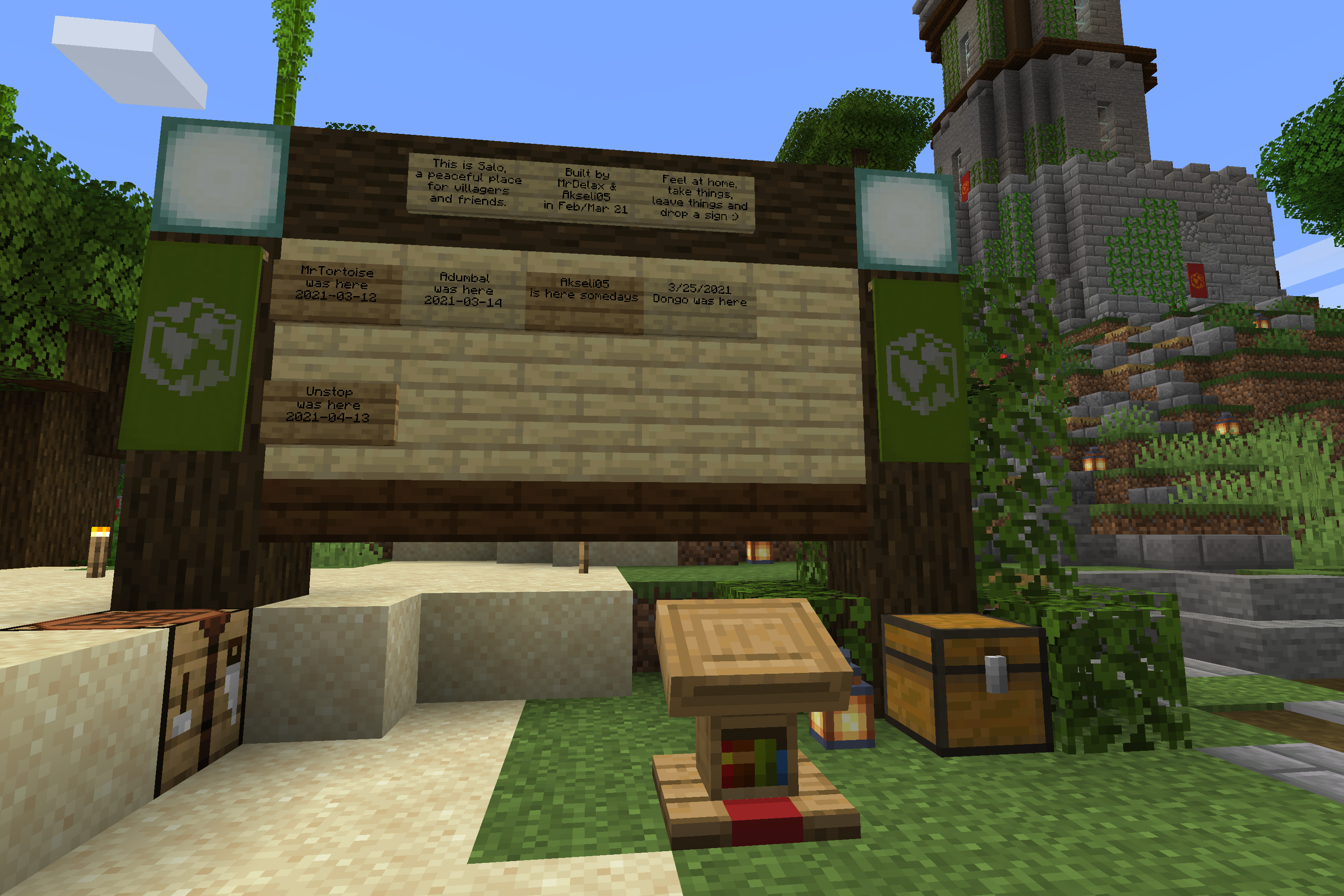 The book will contain the story of Salo (full of hints) and the official list of books to find in the scavenger hunt.
The scavenger hunt has two difficulty levels: "Info Book" (find all info books) and "Clickie Book" (you guessed it).
How to play:
Everybody starts at the same spot in front of Salo
The "Guide to Salo" with all the hints is also located there
Search Salo - No block breaking, no water of lava placing! Ender pearls and Elytra allowed
When you found all books, let us know! ??
Thank you Mak, Akseli, Adumbal and Kiwi for playtesting. Have fun, y'all! :)